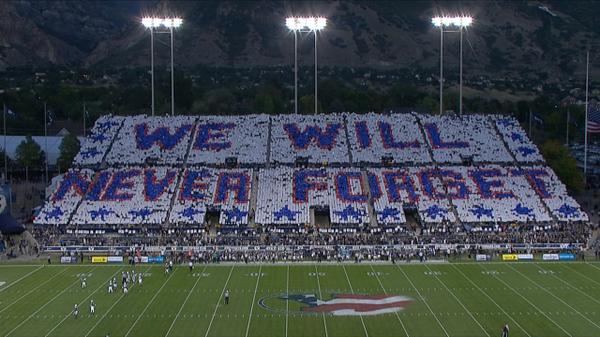 BYU football fans remembering 9-11
This is what I wore today -- I wanted to be a little rainbow-ish as I was going to the Affirmation Parent Welcome Meeting tonight.
Is this type 4? Probably not, but I do love this shirt.
Liberty Perfect Shirt in Tresco Floral, J. Crew; Halogen Ponte Pencil Skirt in Mustard, Nordstroms; Jewelry, Gift from the DD.